Gloucester Guided Walks & Tours
 Guided Walks
Guided Walks of our Historic City are available every day (except Sundays) from April through to September 30th  at 11.00 am
 Meet the guide at St Michael's Tower, The Cross GL1 1PA
Tickets available from St Michael's Tower.
Cost £7.00 per adult, £3.00 for secondary school children and £2.00 for primary school children.
This programme will restart in Spring 2024.
To request a Guided Walk outside these dates, see information about Private Guided Walks and Tours below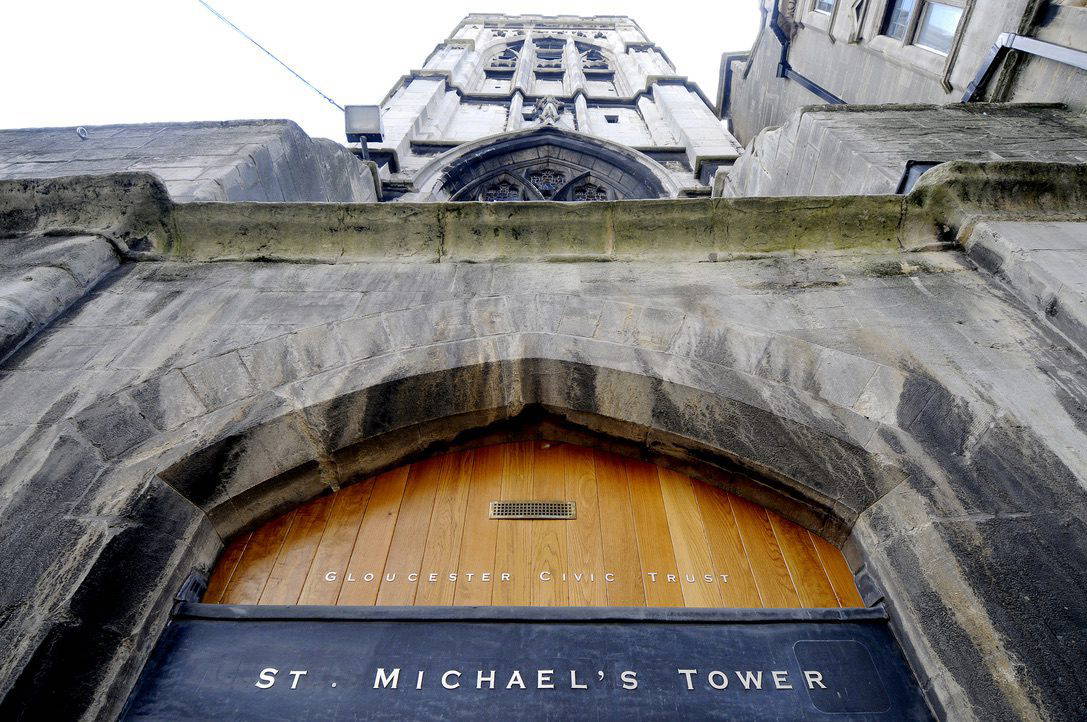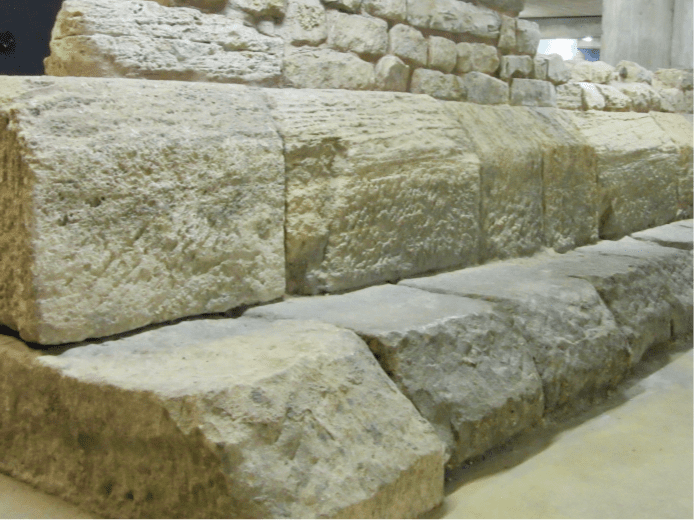 Roman Gloucester walks and tours
These are run in association with the Museum of Gloucester between April and September.
The Roman Gloucester walks & Eastgate Chamber tours are run on alternate Fridays.
Start times: 10.30 for Roman Gloucester walk and 11.00 for Eastgate Chamber tour.
This programme will restart in Spring 2024.
A private Roman Walk / Chamber Tour can be booked throughout the year.
Please email tours@gloucestercivictrust.org with your request.
Private Guided Walks & Tours
Private guided walks are available throughout the year for groups both large and small with no extra charge. To complement your guided walk, refreshments can be arranged for a small additional charge.
Choose any of the walks from our extensive list below and email your requirements to tours@gloucestercivictrust.org
A city centre coach set down point is available
Cost £7.00 per adult, £3.00 for secondary school children and £2.00 for primary school children.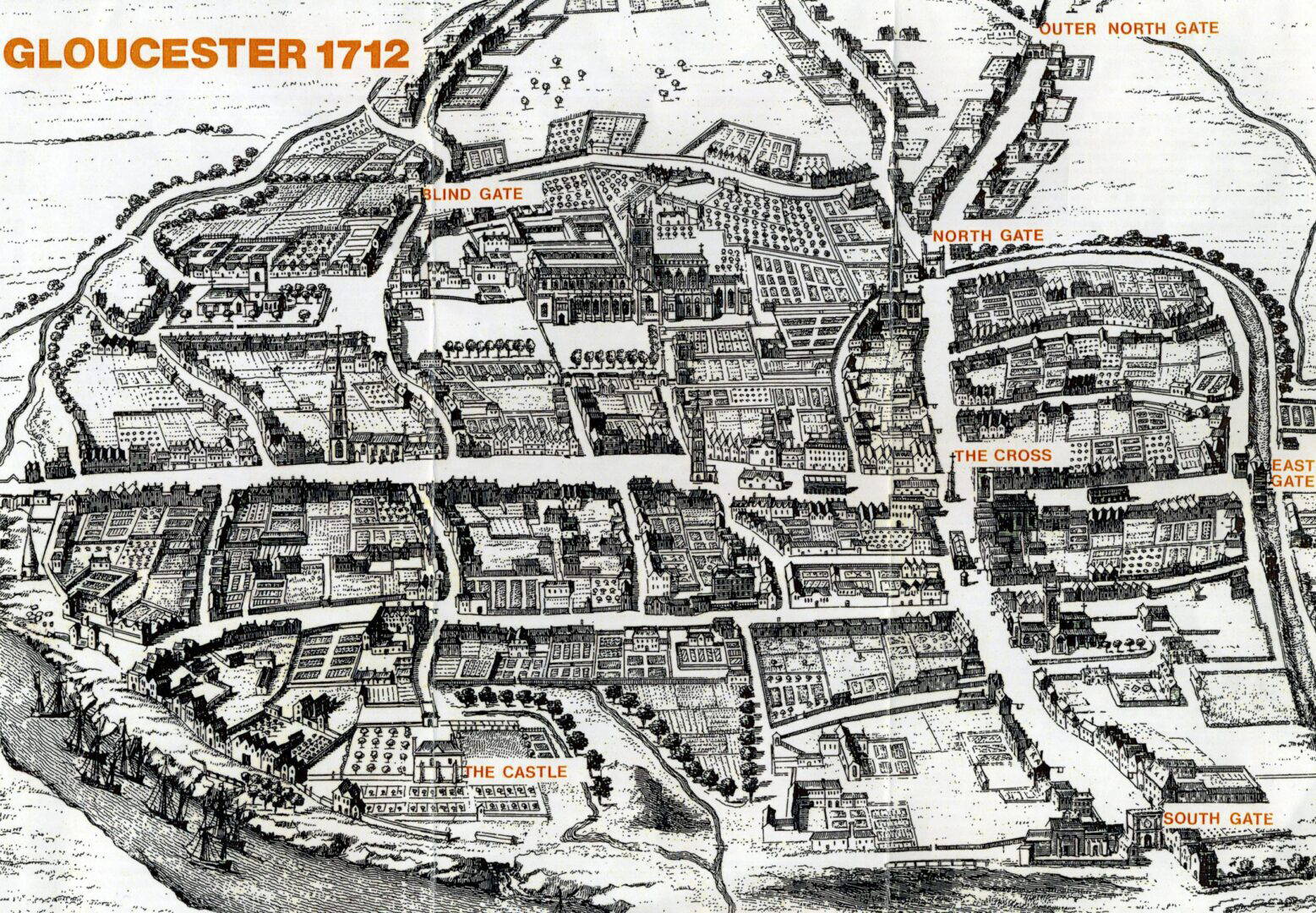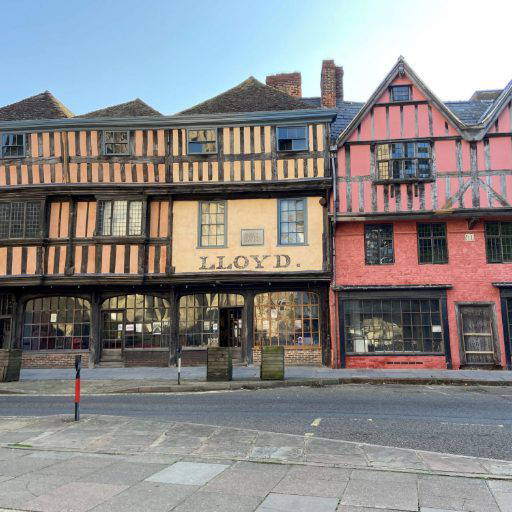 Tours of the Folk
If only walls could talk!
A "Behind the Scenes" Tour of three Tudor houses
Take a trip back in time guided by the colourful characters who lived and worked in this row of Tudor houses. Immerse yourself in fascinating facts and gory stories while you explore the many rooms with a serving maid, or an undertaker, a Puritan Mayor or other larger than life characters from the past 600 years.  The Tour Guides will be dressed in costume, representing a real person connected to the building.
Further information and details on booking can be found HERE
Choose the walk that you want
We offer a range of guided walks and tours that can be tailored to your interest. These are charged at the same rate and can be offered to individuals or groups. Choose your walk from the list below and email to make arrangements.
City Walks
Discover the City's fascinating history from the arrival of the Romans nearly two thousand years age.
Gloucester Docks
A circular tour of Gloucester Docks, covering its history from Roman Times and its importance through time as Britain's most inland port.
Siege of Gloucester
Visit the areas connected with arguably the City's finest hour. The Siege of Gloucester in 1643, when a small garrison of Parliamentarians, led by Colonel Massey, held the might of Charles I and his Royalist army at bay at a significant point in the English Civil War. 
Richard III
This walk around the City tells of Richard III's important 3-day visit to Gloucester in 1483, explaining his Royal Progress and the granting of the significant charter. 
That's Entertainment
A walk in the city to see the sites of former theatres, cinemas, inns and other places where people have indulged in their pleasures and pastimes.
Monks, Canons & Friars
Join the guide visiting a Priory, an Abbey and two Friaries and hear about the lives of their inhabitants and theor relationships with the local community. 
Gloucester Statues
Uncover some insight into the history of Gloucester as commemorated in public statues. 
Roman Gloucester.
Hear why the Romans came to Gloucester. Discover Roman walls in the Eastgate Chamber and meet Emperor Nerva.
Medieval Churches
Gloucester's History and architecture through some of its medieval churches, noting Roman Saxon, Norman and monastic influences.
Tailor of Gloucester
In 1903, Beatrix Potter published one of her best-loved stories, "The  Tailor of Gloucester", based on a true story about John Prichard. The walk shows you places in Gloucester associated with the author.
Robert Raikes
The story of Robert Raikes, publisher, prison reformer and a founder of the Sunday School movement, showing the buildings connected with him. 
Gloucester Spa
In the early 1900's, Gloucester had a thriving Spa. Trace the history of The Spa and take in the fine buildings associated with it. 
Cathedral Precincts
Hear about the religious and secular history associated with the beautiful Cathedral Precincts. 
Christian Heritage
Gloucester's history goes back 2,000 years to the time of Jesus. On this walk you will see the places and hear the stories of events and people that shaped Gloucester's Christian heritage over the intervening years.
Eastgate Chamber
Visit the Eastgate chamber and discover Roman walls, a medieval gate tower and a 16th century horsepool.
Children's City Walk
An entertaining and educational walk around the City suitable for accompanied 6 – 11 year olds.
Tickets £2 per child (accompanying adult free).
Saxon Gloucester
Trace Gloucester's history between the end of the Roman era and the Norman Conquest. Hear about Aethelflaed, Lady of the Mercians, the only woman to rule an Anglo-Saxon kingdom, who revived the town and was buried here in 918.
Historic Inns & Pubs
This walk visits some of Gloucester's historic watering holes and the location of some inns lost in antiquity.
Llanthony Secunda Priory
Founded in 1136, this Priory became the richest Augustinian house in England, entertaining the Court of Henry VII in 1500 and 1501. 
Historic Characters
Hear about the histories of celebrated Gloucester citizens, some known for their eccentric lifestyles, some for their benevolence as well as those who achieved fame in the fields of literature, music, science and religion.
Enjoyed your walk? We encourage you to leave a review.
To review on Trip Advisor, click HERE
For Google Reviews click HERE
Educational programme for schools
We offer a range of guided walks that can support the syllabus in schools.
Please click HERE to find what is available
Vouchers for Guided Walks
These pre-paid vouchers will be valid for a year from date of purchase, allowing ample time to be used.
To take advantage of this scheme, please contact the Booked Tours Secretary:
Vouchers not redeemable for cash.