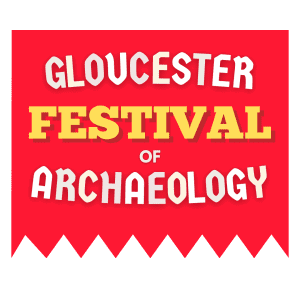 Gloucester is a city steeped in over 2000 years of history much of this is hidden under foot or above eye line.
The Gloucester Festival of Archaeology is a city-wide event that encourages visitors and residents to explore the city and gain a greater appreciation of what lies beneath.Gloucester Festival of Archaeology is organised by Gloucester Civic Trust in partnership with several organisations and Heritage venues in Gloucester. Working together we bring a host of activities that are designed to appeal to residents and visitors alike by encouraging them to explore the city for the day through a range of fun and low-cost activities.
This year our theme is Gloucester Castle Keep, Many residents and visitors are not aware that there used to be one castle let alone two and this year we aim to help challenge that perception with the launch of Gloucester Castle Keep in Lego. This 10,000-piece Lego Brick structure took 160 hours to build and is based on archaeology data which is now under Gloucester Prison.
Explore Gloucester's 'hidden' history with lots to see and do, including:
+ Lots of free activites!
FREE Activities taking place at the Museum of Gloucester, St. Michaels Tower, St Mary De Crypt and The Folk of Gloucester on Festival Day which is the 30th of July.
Working with Brickbox UK and Andrew Armstrong Gloucester City Archaeologist the Gloucester Festival of Archaeology creates amazing Lego Brick Structures that turn archaeological reports into amazing historically accurate recreations that help to give an insight into long lost buildings and how they may have looked.
Using Lego is a great way to make history and archaeology fun and engage the whole family.
This year we are celebrating Gloucester Castle Keep which contains 10,000 pieces of Lego and took over 160 hours to build. It will be on display at The Folk of Gloucester Every day from 10 am to 4 pm until the 30th of July.
This year the Lego Gloucester Keep is Sponsored by Gloucester BID.
As well as The Lego Gloucester Castle Keep Brickbox will also be holding three workshops on the 29th and 30th of July and at the Folk of Gloucester.
Gloucester: A Tale of Two Castles
Saturday, 5th of September, 2023
The Folk of Gloucester, 99 – 103 Westgate street, Gloucester, GL1 2PG, Made possible by Gloucester Bid.
A talk by city Archaeologist Andrew Armstrong at Gloucester Guildhall.
Did you know that Gloucester once had a castle? Two in fact? It's not apparent now, but the medieval town of Gloucester once contained a great royal castle that rivalled some of the biggest in England.
It was built because Gloucester was a key strategic location, controlling access along, and across, the Severn. That castle had replaced an earlier Norman 'motte and bailey' style castle – which was constructed just after the conquest. But, living in Gloucester today, you'd never guess this was the case, you certainly can't see a castle. City Council Archaeologist Andrew Armstrong will explain when the castles were built, where, and why we can't see them anymore. He'll also outline the results of recent archaeological investigations that have really improved our understanding of Gloucester's 'lost' castles.'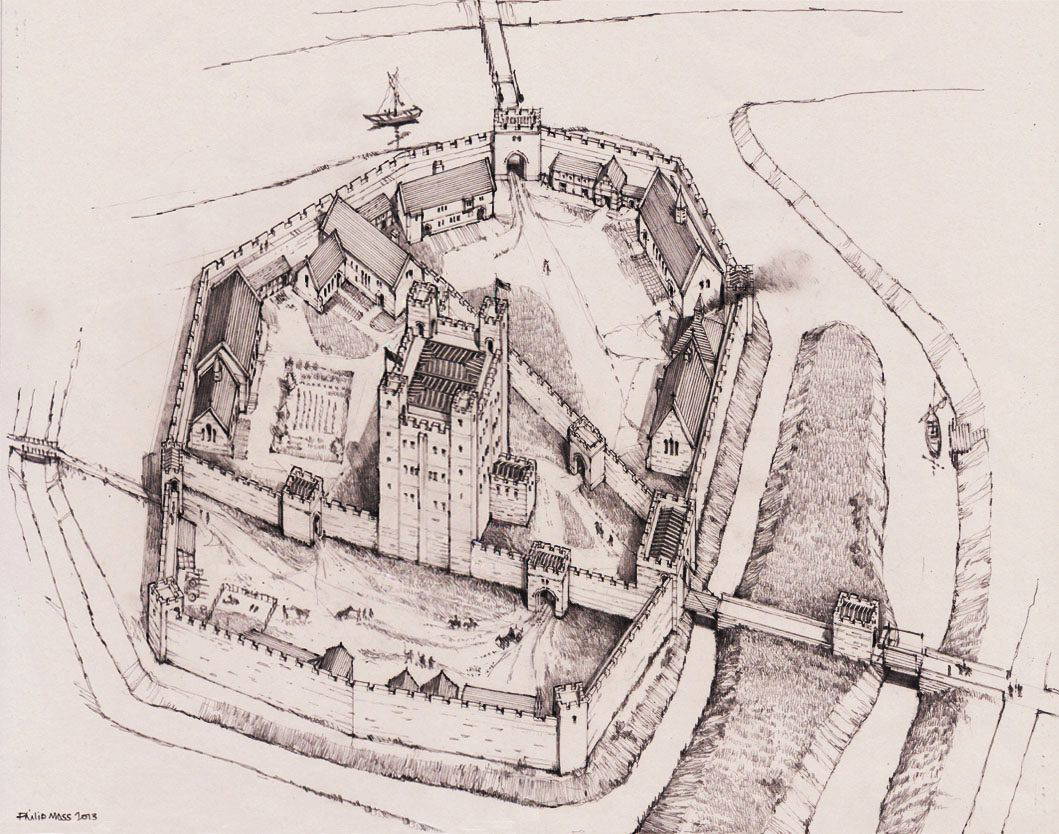 BrickBox Stained Glass Lego Workshop
Saturday 29th July, 10 am-12 pm.
BrickBox Stained Glass LEGO® workshop – Join the build team from BrickBox to create your own mini stained glass window to be added to a grand wall of glass, except it's made from everyone's favourite plastic bricks! Free activity, age 4+ (with supervision).
Drop-in session no need to book ahead.
BrickBox Drop-in Lego Workshop
Sunday 30th July, 10 am-2 pm.
BrickBox Drop-in Lego workshop – Ever wanted a huge pile of LEGO® to build with?
Well now's your chance! Get expert help with your builds from the BrickBox team and build whatever you want….or if you fancy a challenge ask one of the staff for a challenge card! Free activity, age 4+ with supervision.
Drop-in session no need to book.
BrickBox: Lego Mosaic Workshop
Saturday 29th July, 1 pm-3 pm.
BrickBox LEGO® Mosaic Workshop – Have you ever wanted to create amazing patterns like the Romans?
Or create an image of your favourite gaming character in bricks? If so join the builders from BrickBox to create your mosaic using everyone's favourite plastic bricks! Free Activity, age 4+ (with supervision).
Drop-in session no need to book ahead.
Friday 28th of July from 7pm to 9pm
.
We will also be hosting a special Lego Fan evening at the Folk of Gloucester on Friday the 28th of July from 7 pm to 9 pm.
Come along to a special evening with Chris Mcknight a Lego Master Builder. Get to see the Lego Gloucester Castle Keep up close and find out how he created it.
Get to meet fellow Lego fans and hear about our plans for Lego at The Folk!
This is an evening for anybody 18+ who has a love of Lego!

We are a team of enthusiastic LEGO builders who love a challenge and the opportunity to share our knowledge. We have a background in youth and community arts work and merged that with our lifelong love of LEGO bricks to create BrickBox.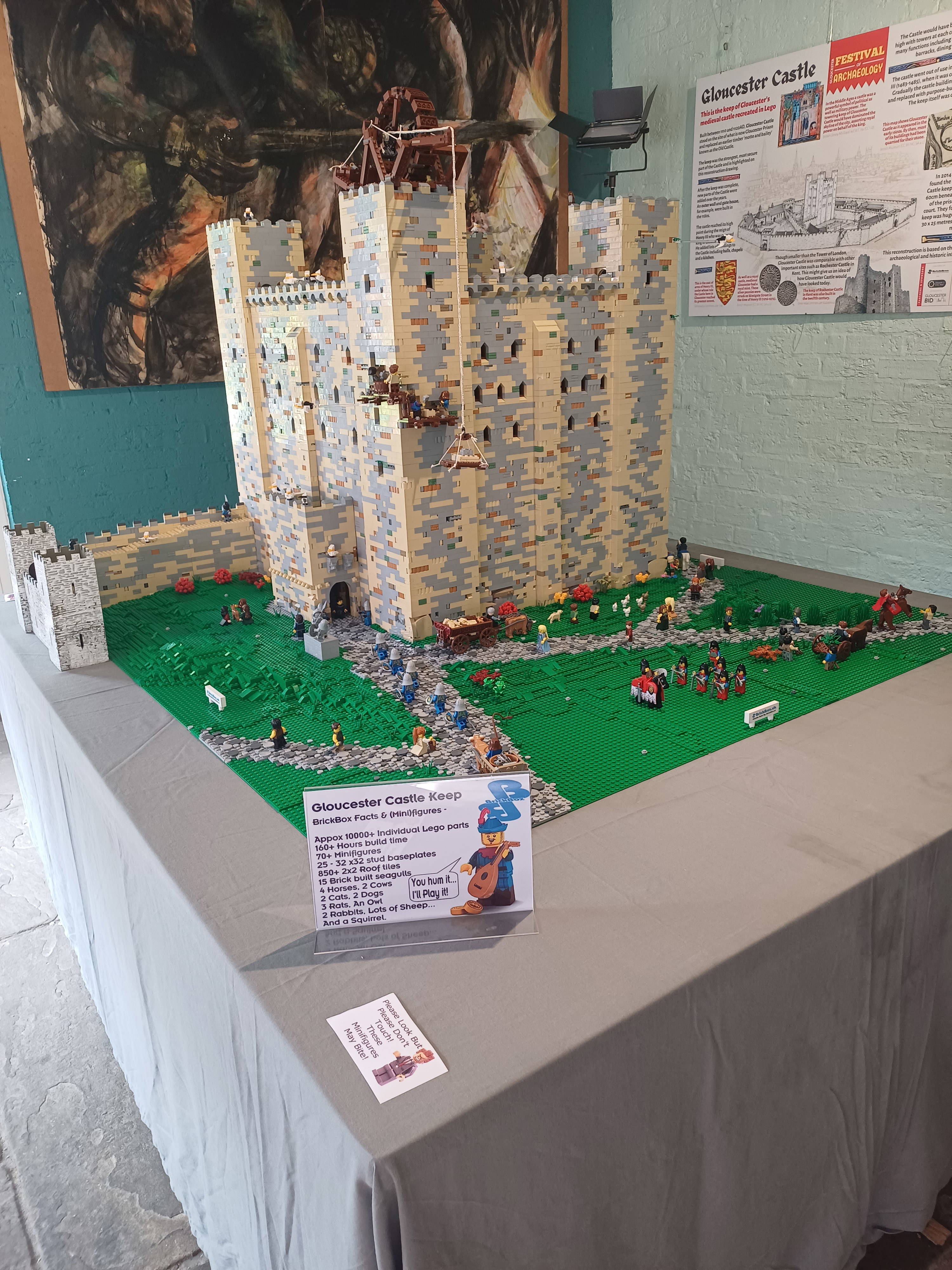 Saturday July 29th, 10.00 am – 4.00 pm
Various venues in the Gate streets
One of the cornerstones of the Festival is the 3D Interactive art. The interactive art will be displayed on Saturday the 29th of July from 10 am to 4 pm and forms the stepping stones between the venues and encourages visitors to the festival to explore the city and the different activities taking place.
There are eight pieces that hint at what lies beneath a particular area of the gate streets.These themes are: Bath House, Kings Board, Monks Passage, Tailor of Gloucester, Roman Walls, the Cross, Tram, Civil War.
Saturday July 29th at 11.00 am, 12 noon and 2.00 pm
The history of Gloucester from the 2nd century through to the 18th century is visible in the Eastgate Chamber. On Saturday July 29th, we are opening it especially for the Archaeology festival .
You will see the archaeological remains of the 2nd-century Roman gate and the 4th-century walls.
Remains of the 11th-century Norman gate are to be seen as well as the 13th-century tower and the 16th-century horsepool. Learn about the many uses of the medieval tower and the significance of the Eastgate during the Siege of Gloucester in 1643.
It's a fantastic chance to explore a space that has so much to tell of Gloucester's history.