Gloucester History Festival
Gloucester History Festival 2023
2023 offers several opportunities to engage with our history with Spring and Autumn Festivals.
Here are some dates for your diaries.
Kings Talks. Friday March 31st at 6pm. Ivor Gurney Hall
Gloucester Revealed: Fact, Myth & Legend.
The next King's Talk is the fascinating Gloucester Revealed: Fact, Myth & Legend! with Paul James & Matt Cass.
To book, click HERE
Spring Weekend: Friday 21st – Sunday 23rd April 2023
The Gloucester History Festival Spring Weekend features Janina Ramirez, Alice Roberts, Greg Jenner, Peter Frankopan & many more.
To book tickets online, click HERE
Alternatively, visit the Museum of Gloucester to buy tickets or telephone: 01452-396131
Main Festival: Saturday 2nd – Sunday 17th September 2023
The Autumn Gloucester History Festival features Michael Wood, Tracy Borman, Bettany Hughes, Jeremy Bowen and many more.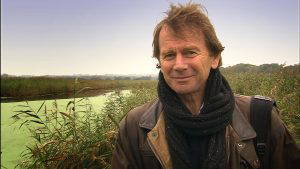 Events go on sale in July.
More information about the History Festival can be found HERE
Gloucester Day
Gloucester Day celebrates the end of the Civil War siege of the city in 1643. when King Charles II returned to the throne after the Civil War in 1660, he punished Gloucester for supporting Cromwell by reducing the city boundaries. This meant the area of Barton was outside the city and not under the control of the Gloucester Mayor. Barton elected a "mock mayor" to poke fun at Gloucester.
This tradition had been revived in recent years with a parade led by the real Mayor and Sheriff of Gloucester plus the Mock Mayor, Town Crier, historical characters, marching bands and performers in the morning with a Mock Mayor Making Ceremony. The parade was followed by a Thanksgiving Service and the the Gloucester Day Parade in the afternoon.
Click the link to see a clip of the parade in 2018 courtesy of David Champion. Click Here
City Voices
A series of talks, activities, workshops and musical events from local experts in beautiful locations. Many of the events are free.