Apple Week at Gloucester Life Museum
Tuesday 16th October to Saturday, 20th October ending with the traditional "Apple Day" @ 11:00 am – 4:00 pm on Saturday
(Free Entry)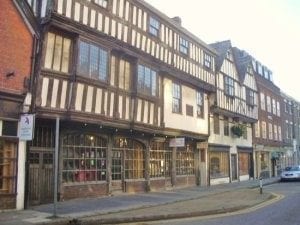 Apple Week 16th to 20th October
This year for the first time there will be an "Apple week" celebration leading up to the traditional "Apple Day" at the Gloucester Life Museum. Starting on Tuesday 16th October the Gloucestershire Arts and Crafts Centre will be running daily workshops at the Museum. These workshops are available for you enrol to take part in (for a fee) or just come along and watch. During the week the entry to the courtyard and Cider House will be free and as well as viewing the Cider House and workshops there will also be a shop selling items produced by the Artists and Craftsmen.
The workshops are,
Tuesday 16th Oct, 10am to 2pm "Apple Blossom in Porcelain Clay" and from 2.15 to 4.15 "Needle Felting a 3D Apple"
Wednesday 17th Oct, 10am to 5pm "Make a half sized bushel Apple Basket"
Thursday 18th Oct, 10.30am to 12.30pm "Paint an Apple with pastels"
Friday 19th Oct, 10.30am to 12.30pm "Needle felting, paint an Apple with Wool"
For full details see the image below
Apple Day Saturday 20th October
Join us at Gloucester Life
Museum's annual celebration of orchards, cider and all things apple.
Meet Fergus the horse and see a horse drawn apple mill and apple press in action, sample some rare breed apples and juice and enjoy lots of live music and dancing.
There will also be lots of opportunities to learn more about the county's traditional orchards with the Gloucestershire Orchard Trust, learn how to look after your own apple trees and buy some local apple juice or cider to take home. Lots of fun for all the family.
Gloucestershire Wildlife trust will also have a stand at the event.
Free admission to event, charges apply as usual for the galleries at the museum.